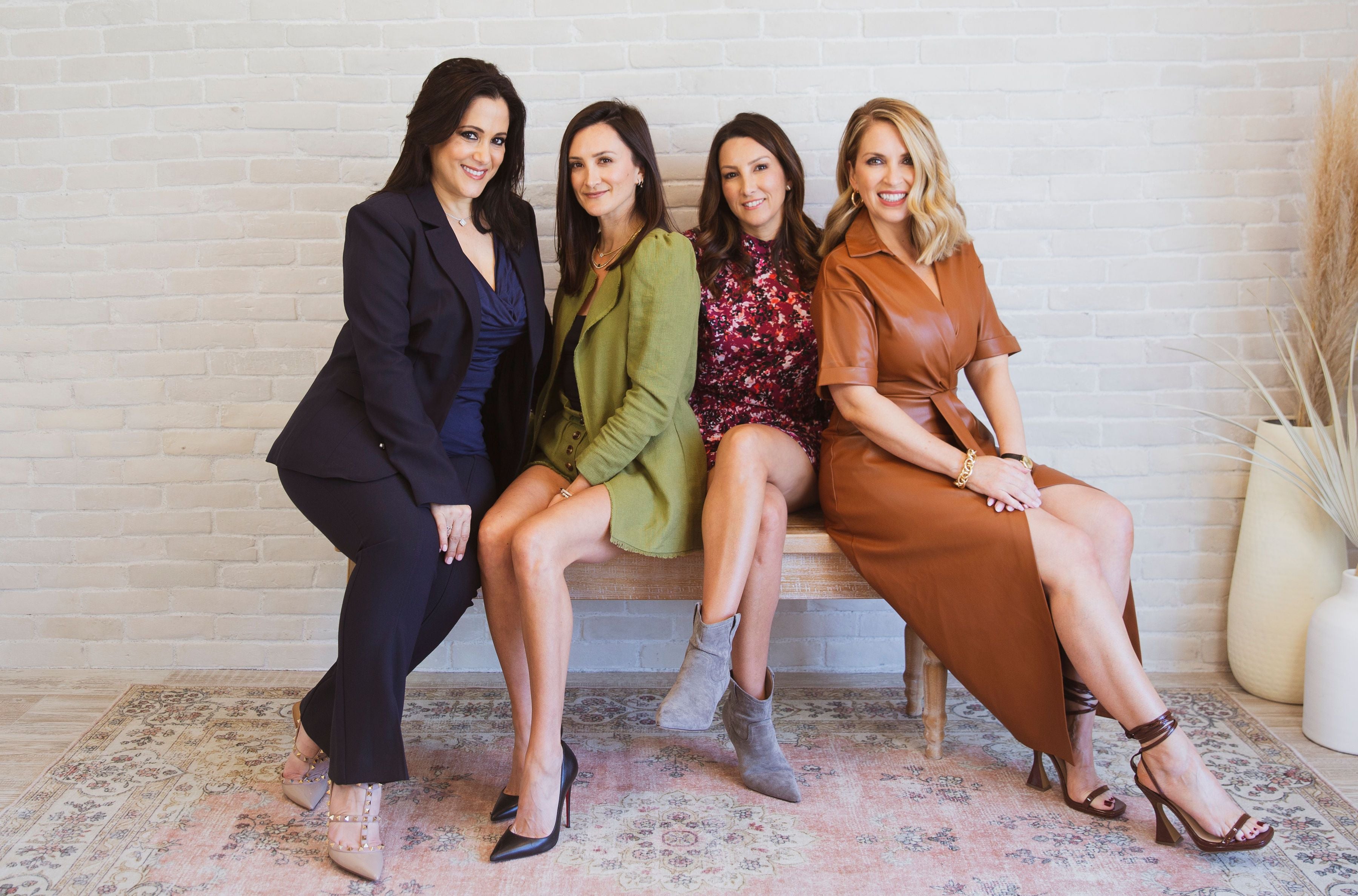 As a team of four female founders, we started Aloisia Beauty to pursue a shared passion: creating clean, effective, affordably luxurious skincare that leads to real results. We believe in high-performing formulas that can be used on all skin types, while also targeting individual concerns to help everyone and anyone achieves their dream skin.
Our products turn your skincare routine into everyday moments of self-indulgence, so you can Breathe In, Glow Out ™.
We took the leap to develop our own brand after spending our careers building others across the fashion, celebrities, science wellness industries. As fate would have it, our friend Jacob, a scientist from South Korea, was interested in joining our mission as a founding partner and introduced us to the Korean Beauty Philosophy. Representing various ethnicities, we were already well-versed in exploring and appreciating different cultural approaches to skincare. We quickly fell in love with everything about Korean Beauty: The use of clean, proven plant-derived ingredients, the cutting-edge innovations, the core mantra of respecting the skin first and the ritual of self-care. Plus, as moms, we were drawn to the importance of teaching our children about the benefits of a consistent skincare routine; not only for the skin, but also for the soul.
Together with Jacob, we spent extensive time researching all aspects of Korean Beauty philosophy and formulations. In 2018, we officially partnered with one of South Korea's leading skincare labs to start developing products for powerful skin solutions, and Aloisia Beauty was born.
Today, we're headquartered in both the U.S. and South Korea to honor our brand's roots while ensuring the highest standards, with Jacob overseeing our Quality Control Department overseas. We're excited for you to join this next chapter of our journey, as we continue to find new ways to care for our skin and reveal the inner glow in all of us!
Fun Fact: "Aloisia" means "Famous Warrior." We chose this name because it represents our spirit and the famous journey to age gracefully.
OUR FOUNDERS
VERONICA KONECKE
As co-owner of a medical device company, Veronica Konecke has worked with Korea's top manufacturers for over 15 years. This sparked her admiration for the philosophies, efficacy and quality standards of Korean skincare. She's now thrilled to be partnering with one of Korea's leading labs to develop products for Aloisia Beauty, harnessing the unique approach that initially inspired her. "We created Aloisia Beauty to embrace healthy, high-quality skincare as an affordable luxury."
GG BENITEZ
GG Benitez is a top public relations expert leading her own agency. Her dynamic background also includes an impressive career in pharmaceutical sales and the launch of a notable fashion line. As part of the founding team, she's combined her extensive expertise in brand advocacy with a personal obsession for healthy self-care to help build Aloisia Beauty from the ground up. "Taking Aloisia Beauty from concept to an in-demand skincare brand has been one of my most exciting endeavors."
CHRISSY KLING AND NICOLE LEVINE
With a mutual passion for forging relationships through strategic marketing, sisters Chrissy Kling and Nicole Levine built a distinctive agency that's well-regarded for connecting brands, celebrities and consumers. They continue to call on their deep-rooted experience in the fashion, celebrity, wellness and marketing worlds to help shape the Aloisia Beauty brand. "Creating clean beauty with a purpose that withstands the test of time and allows consumers to feel good about their skin is a dream!"